At S.E.P.S., we've spent eighteen years serving the scientific community. We aim to provide the highest quality of service in the controlled environment field. Whether it's calibration, testing, lab certification or repairs, we want to solve all of your problems swiftly and efficiently.
Additionally, we prioritize perfection. In our field, it's important to have the right accreditations and affiliations with industry-leading organizations. Basically, there are several organizations who review and approve the competence of laboratories. At S.E.P.S., we're proud to have the accreditation of these leading industry boards and associations. These stamps of approval are a perfect way for you to review services with confidence. Below, you'll find a breakdown of our various accreditations and affiliations. Also, we'll discuss the many ways these can benefit you and your business.
1. National Science Foundation (NSF)
Congress itself created the National Science Foundation (NSF) to "promote the progress of science." The NSF is a federal agency that works to advance scientific fields of all kinds. Their involvement ranges from biological sciences, to geology and even zoology. Also, they maintain a close eye on research around the country to keep track of progress and innovation.
As an NSF-accredited biosafety cabinet certifier, we've (in essence) been validated as a leading provider of BSC certification. The NSF endorsement confirms S.E.P.S. as reliable and competent certification specialists. We're enormously proud of their accreditation and work on a daily basis to exceed customer expectations.

NSF Accredited Biosafety Cabinet Field Certifier
2. Controlled Environment Testing Association (CETA)
The Controlled Environment Testing Association (CETA) has a firm commitment to promoting quality assurance within the controlled environment testing industry. Essentially, their mission is to foster high standards, share information and collaborate with government agencies to benefit this field. Also, they actively provide continuing education with technical journals, papers and other publications.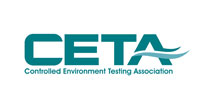 Undoubtedly, accreditation with the CETA confirms us as a leader within the controlled environment field. Furthermore, it's a stamp of approval, establishing us as a reliable provider of services for equipment like cleanrooms, laminar flow devices, fume hoods, biological safety cabinets, isolation rooms and more.
3. National Laboratory Repair Association (NLRA)
Much like the CETA, the National Laboratory Repair Association (NLRA) works towards advancing quality and standards. As per their website, the NLRA is a group of independent service groups who offer quality service and support programs for laboratory equipment. Essentially, their purpose is to provide customers with a reliable source for finding competent service organizations.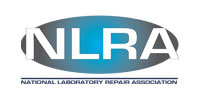 As with our CETA accreditation, our NLRA membership validates our ability to exceed customer expectations. Moreover, the NLRA endorsement confirms S.E.P.S. as a high-quality repair and maintenance service. As repair specialists, we're enormously proud to be members. Above all, we want to do the job right. Membership with the NLRA validates our work and abilities.
4. International Society for Biological & Environmental Repositories (ISBER)
ISBER is similar to the CETA in several ways. First and foremost, they're passionate about promoting quality through education and communication. Also, their key elements involve creating training opportunities and showcasing innovation. In addition, ISBER focuses on the biobanking field, which involves repositories for biological samples. Obviously, this is a subject we have an enormous amount of expertise on.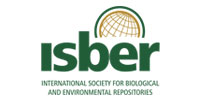 Many of our services involve the maintenance, repair and sterilization of biobanking units. Essentially, our involvement with ISBER is a testament to our technical abilities and expertise in laboratories. Also, it's confirmation that we can service any of your biological storage units.
Conclusion
At S.E.P.S., we're proud to have the approval of industry leaders. We work every day to ensure these endorsements were not in vain. Our accreditations only galvanize us to perform repair, certification, decontamination and maintenance services with precision and excellence.