No matter what your scientific industry may be, making sure your equipment is in excellent shape is essential. At SEPS, we maintain a multi-decade commitment to serving the scientific community with our services. Our cleaning, decontamination, repair and more are all refined to ensure your lab continues to operate with maximum efficiency. Without a doubt, one of the most integral services we offer is certification of lab equipment.
Obviously, lab instruments can be complex, intricate and expensive. Therefore, it's essential to regularly verify your equipment is operating flawlessly. Of course, there are certain measures you can take alone to keep it clean and functional. However, only a professional certification service can confirm that every component is working precisely as it should. In this post, we'll explore the lab instruments that need regular certification, what they do and why they need it. Keep reading to find out more.
Why Is Lab Equipment Certification Important?
Lab certification is important for a number of reasons. First and foremost, it's a way of confirming that your lab is committed to fulfilling all government safety and quality regulations. Also, it's an excellent way to verify your lab is devoted to quality assurance as well as customer satisfaction.
Regular certification proves that your lab produces legitimate, exceptional work with competent and reliable equipment. Obviously, quality, safety and customer satisfaction are fantastic benefits. However, another tremendous asset to regular lab equipment certification is saving money! Certification will help to keep your lab as cost-efficient as possible, and prevent unnecessary expenses.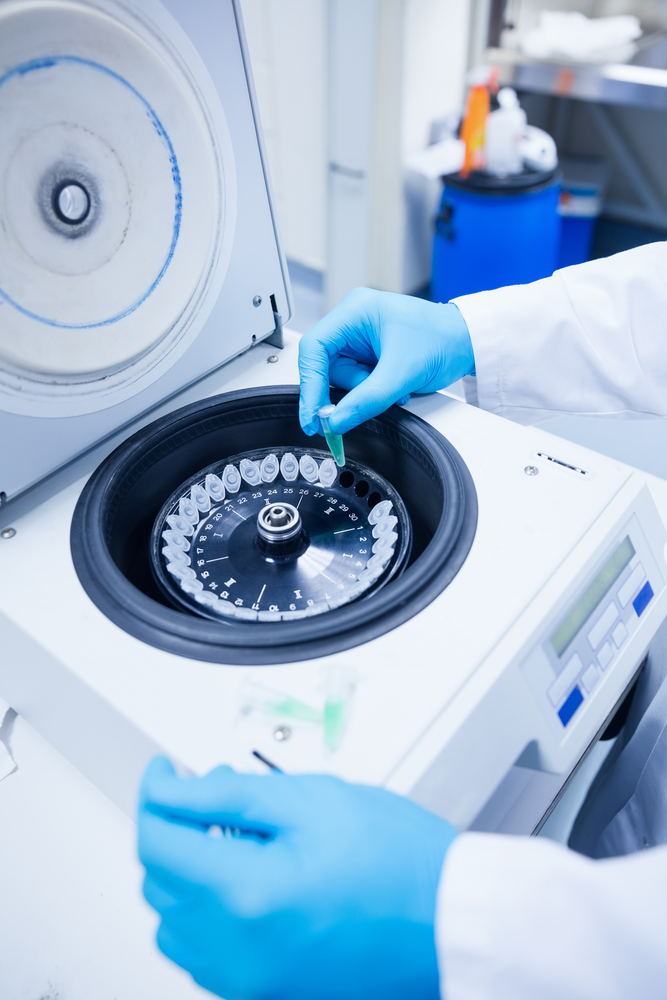 1. Centrifuge
For countless biological labs, a centrifuge is a critical piece of equipment. A centrifuge is a device that applies centrifugal force to separate a sample's contents based on density. Basically, when the centrifuge spins, it creates this force.
In labs where workers must isolate certain biological components for testing, they use centrifuges. They're critical for research on specific materials, such as DNA, blood samples and bodily fluids. Without regular certification, it's likely that your centrifuge won't function properly. As a result, this can lead to serious problems, including producing inaccurate results and causing significant work disruptions. Therefore, it's essential to make sure your centrifuge is working without any errors, disrepair or complications. Certification is the most efficient way to accomplish this.
2. Biological Safety Cabinets
A biological safety cabinet (or BSC) is one of the most critical tools for the many labs that use them. They're essential keeping lab employees safe as they work.  A BSC is an enclosed, ventilated space in which employees can handle dangerous (sometimes lethal) samples and materials safely. HEPA fan and filter units direct and filter air away from lab personnel.
Officially certifying your BSC verifies that each of the unit's components are functioning properly. And with a BSC, there are a lot of components to test prior to certifying the device. Professional certification services perform a diverse range of tests in order to confirm that each of the cabinet's parts are in exceptional shape. For example: smoke visualization tests, HEPA filter leak tests, light intensity tests and sound tests are just a few of the procedures that technicians will perform prior to certification.
3. Fume Hoods
Like biological safety cabinets, fume hoods are essential to keeping lab employees safe. Therefore, it's imperative to consistently ensure they're functioning as they should. Fume hoods should receive thorough testing and certification at least once per year.
Chemicals and other materials can cause airborne fumes that are hazardous to lab workers and their surrounding environment. Fume hoods provide an enclosed environment for work to be performed without the danger of contamination to other parts of the lab. Professional certification services conduct airflow velocity and smoke patterns visualization tests as means of confirming the fume hood is operating properly. Certification verifies that your fume hood isn't just efficient, but also safe.
Conclusion – SEPS
Obviously, certification is an essential aspect of managing a successful (and safe) lab. At SEPS, we have decades of experience verifying the efficiency, safety and cleanliness of lab equipment. We understand the importance of certification to keeping your lab operating to high standards. Therefore, we do our part to make the certification process as simple and stress-free for you as possible.