SEPS offers comprehensive testing, certification and maintenance of biosafety cabinets. All biological safety cabinets ( BSC's) are certified to meet NSF-49 guidelines and manufacture specifications.
SEPS technicians are trained and authorized to perform warranty repairs for all major BSC manufacturers. Our technicians follow strict standard operating procedures (SOPs), which remain in compliance with Federal and International Safety Guidelines.
Our Service Areas:
Metro NYC
Long Island
Lower NYS (Albany & South)
Western Connecticut
Northern & Central New Jersey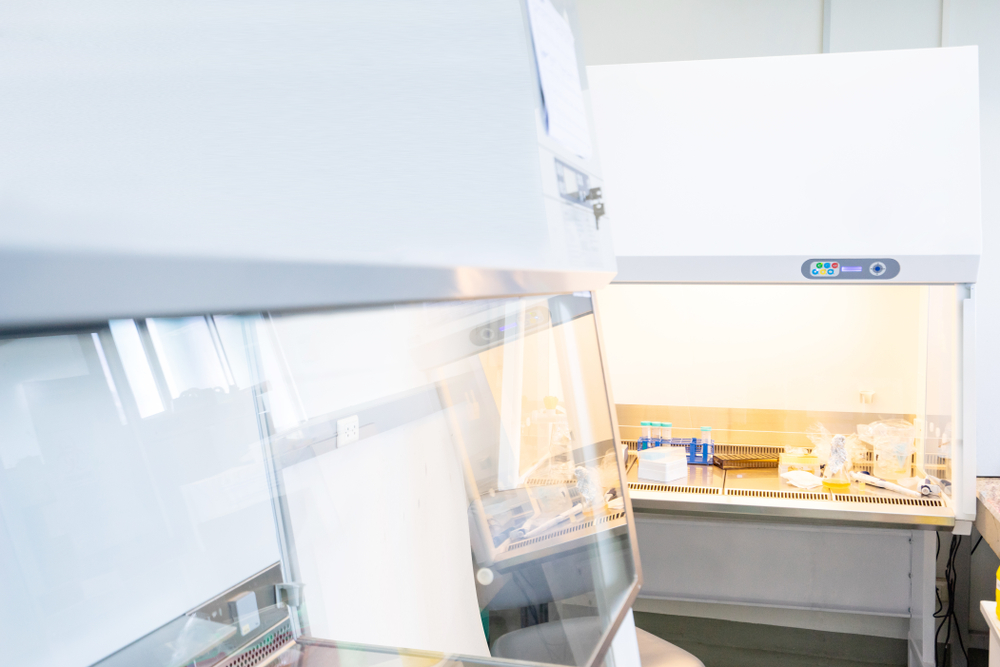 Need BSC Certification?
In order to verify that the cabinet provides protection to your product, personnel, and environment, field certification is essential. Furthermore, BSCs need certification when it is installed, relocated, after maintenance, or after changing the HEPA filters. Furthermore, the biosafety cabinet will need to be certified at regular intervals thereafter. For example, NSF 49 recommends no more than 12 months between certification. As another example, pharmacies will certify their biosafety cabinets every 6 months, due to their unique requirements.
Tests Performed for Certification:
In order to certify the BSC, the following tests will be performed. These tests bring several assurances. Firstly, they ensure the containment of the research material. Second, they ensure the protection of the product for accurate results.
The values that these tests will show must correlate to the value provided by the BSC manufacturer for your lab's particular make and model.
| | |
| --- | --- |
| Inflow velocity test | Provides personal protection |
| Down flow velocity test | Provides product protection |
| Hepa filter leak test | Provides protection to your working agents and room environment |
| Smoke visualization test | Verifies proper airflow direction |
| Site installation test & alarm calibration | Required on Levels 1 & 2 biosafety cabinets only |
| Light intensity test | Assures sufficient light to prevent operator fatigue |
| UV light test | Assures UV bulb is providing proper sterilization |
| Electrical safety test | Assures that the unit is electrically safe for worker use |
| Sound test | Verifies that the use of the biosafety cabinet will not contribute to workers fatigue |
Optional Tests:
| | |
| --- | --- |
| Vibration testing | Assures that the product is not damaged by vibration |
| Viable and non-viable particle count | See our cleanroom services for more detail |
| Pressure decay and cabinet integrity test | Assures no contamination escaping through welds and joints |
BSC Certification & Testing by SEPS
It's imperative that BSC's function properly, which is why we offer comprehensive biological safety cabinet testing and certification. Our qualified technicians are trained to carry out repairs on all major lab equipment manufacturers. Furthermore, they are able to be deployed in the same day in New York, New Jersey, Connecticut, and surrounding areas. No matter where your lab is located, SEPS' lab techs will test and certify your BSC when you need it.
Additionally, all biosafety cabinet certifications are performed with standard SOPs, which are updated regularly to comply with Federal and International guidelines. SEPS' accreditations and affiliations speak for themselves.
When you need lab certification, SEPS is the right choice for any lab in the Tri-State area. Not only will we test and certify your BSC, we will repair your lab unit with original manufacturer parts.
About Our On-Site BSC Calibration Services
As a NSF Accredited Biosafety Cabinet Field Certifier, we will ensure your NSC is trusted for accuracy and repeatability. Furthermore, we are committed to providing BSC calibration services that help you meet your industry regulatory needs. This includes a wide variety of industries, as well as many manufacturers and models.
SEPS' lab equipment calibration services are compliant with ISO & NIST traceable standards. If you need to maintain research and storage accuracy within your lab, then you need calibration services from SEPS Services.
Why Choose SEPS for Lab Calibration?
Our calibration methods and reports meet F.D.A. and ISO 9000 requirements
NIST (National Institute of Standards and Technology) Traceable Calibration
Available for scheduled lab equipment maintenance or 24/7 emergency services
Quick lab testing & certification turnaround times
Multiple dispatch locations including: Nassau County, The Bronx, Albany, Piscataway, & Danbury
On-site lab repair services
Loaner and rental units available
Calibration and certification services can be provided within our ISO 17025-accredited calibration laboratory
Each lab unit will be affixed with a report label, which directly links to its calibration documentation