At SEPS, testing and certifying chemical fume hoods is one of the fundamental services we provide. We deliver maximum convenience, and remain firmly in compliance with all SOPs at local, state, federal and international levels. Also, our complete range of testing procedures comply with standards, regulations and policies in place by OSHA, AIHA/ANSI, SEFA, NEBB and ASHRAE. Once complete, we'll provide you and your lab clear, reliable results and official documentation that you can have total confidence in. 
Our Service Areas:
Metro NYC
Long Island
Lower NYS (Albany & South)
Western Connecticut
Northern & Central New Jersey
North Western PA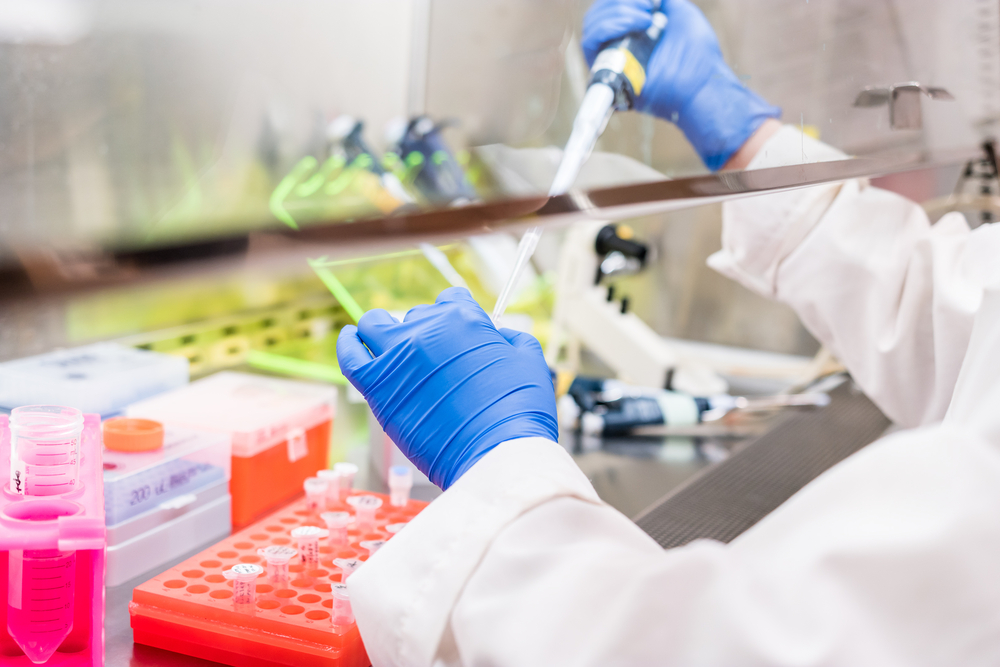 Airflow velocity and smoke pattern visualization tests are among the methods we employ to conclusively document a fume hood's performance. Furthermore, we also offer periodic testing, maintenance and routine inspections. These services are the surest (and simplest) way to ensure your fume hood receives complete, round-the-clock management. As a result, you can maintain confidence that your fume hood's performance remains consistently safe and efficient. 
Testing Your Fume Hood – Frequency 
Of course, if you have concerns about your fume hood, you should have it tested right away. However, the minimum standard (as per OSHA's official guide to fume hood safety) is testing your unit annually, or once per year. Also, certain factors like how often you operate it, and how many workers operate it, should weigh into this decision. Obviously, for a fume hood that's seldom running, annual testing is likely sufficient. But if your fume hood is regularly in use, the more often you test it, the better. 
In addition, when installing a brand-new unit, you should always enlist a professional service provider's help to test it prior to operation. Any time you make any adjustments to the fume hood, it's best to have an expert re-examine your unit before running it again. 
Chemical fume hoods are essential to maintaining a safe and hazard-free work environment. Therefore, any employees operating your fume hood should perform a simple, brief visual examination each day before powering it on. Specifically, they should ensure there are no impediments to air flow and that the interior is clean. Neglecting to check for blockages is a common fume hood mistake it's best to avoid if you can. 
Fume Hood Testing Procedures 
When it comes to testing fume hoods at the highest level of efficiency, industry veterans (and reliable providers) will employ ANSI/ASHRAE-110 testing protocols. Basically, this is a system of testing and certifying fume hood performance.
Also, it's universally considered the most effective and reliable testing standard for fume hoods. Ultimately, ASHRAE-110 testing methods conclusively verify fume hood performance and, as a result, your lab's safety. 
1. Inflow Velocity Test 
This test ascertains the degree of inflow, or "face," velocity at numerous points across the fume hood's face. (The face is the opening which directs the lab's air into the unit.) Also, it's the access point in which the operator's hands enter the work space. This test is particularly important. If inflow velocity is too high, there will be serious instability in the air between the fume hood face and the operator. And if it's too low, then the fume hood can't sufficiently exhaust hazardous airborne agents from the room. 
The face is the area in which service providers measure the inflow velocity. ASHRAE-110 protocol dictates the use of thermal anemometers plus intricate sampling techniques in order to sharply assess velocity. Basically, this test analyzes how efficiently, and how quickly, your fume hood is drawing air inside. 
2. Smoke Pattern Visualization Test 
Smoke pattern visualization tests rely on smoke as a visual aid to assess a fume hood's performance. The technician testing the fume hood discharges visible streams of smoke, of specific density and molecular volume. By releasing the smoke within the fume hood, the technician can see firsthand precisely how efficiently (or inefficiently) the unit transports air. 
If something is inhibiting the air flow, they can instantly detect it and then identify the issue. These tests are one of the simplest, and most reliable, ways to make sure your fume hood is keeping your lab safe. 
3. Tracer Gas Containment Test 
To perform this test, technicians release a "tracer gas" (a specific vaporized agent) into the fume hood. Also, they position a leak detection instrument at the front of the hood opening. 
Then, this instrument measures the volume of the tracer gas outside of the hood over the course of about five minutes. Basically, the tracer gas containment test provides technicians with a legitimate measurement of each fume hood's individual containment ability. 
Why Test & Certify Fume Hoods?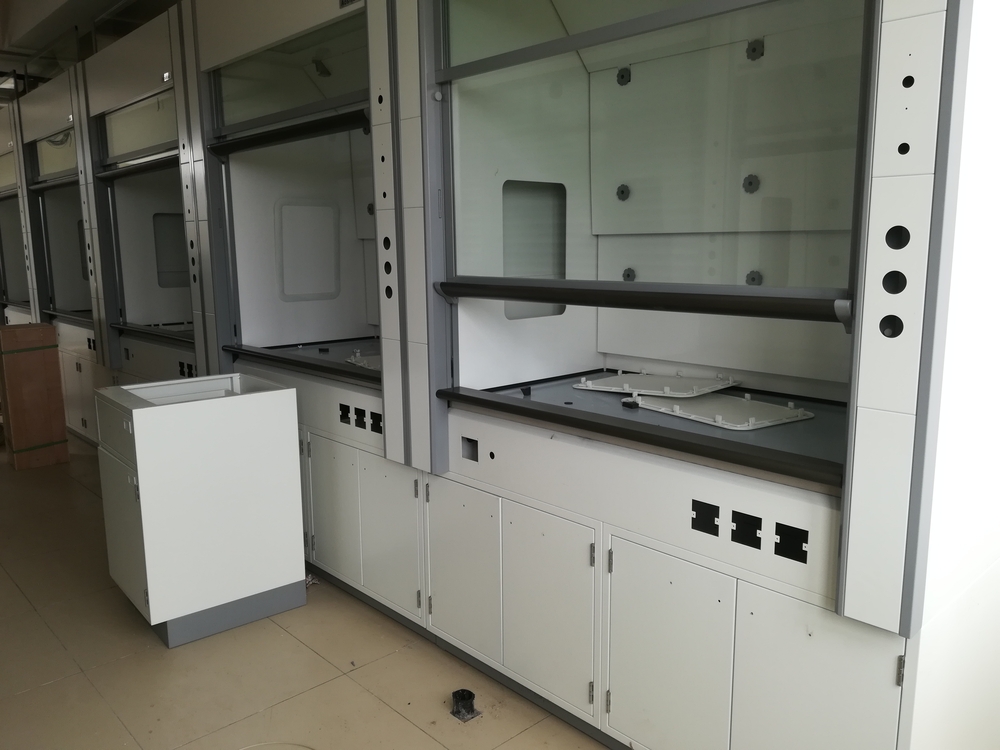 First and foremost, fume hoods are essential to the safety of your employees and your lab as a whole. A failure can be extremely dangerous and expose your staff to toxic airborne chemicals or pathogens. Additionally, there are numerous state and federal regulations governing fume hood operations and testing requirements to keep labs safe. Therefore, by testing and certifying your fume hood, you can keep your lab safe and adhere to all the relevant legal requirements.
In addition, testing and certification is a great way to help you identify any problems within your facility. Throughout the testing process, technicians will acknowledge potential risks or operational issues within your HVAC system or fan/filter units. Ignoring these potential issues can result in hazards within your lab, employee illnesses/absence, and a significant loss of work output. Simple measures to maintain your fume hood will ultimately provide innumerable benefits for your lab and spare you a lot of stressful setbacks.