SEPS of New York offers scientific equipment decontamination services, which includes Biosafety Cabinets, Incubators and Centrifuges. Additionally, we decontaminate entire laboratory rooms.
Regardless of the size and scope of your project, you can rely on SEPS to insure the safe, effective, and timely neutralization of contaminants in you facility.
Laboratory Decontamination Methods
We utilize only NSF/NIH approved methods, which includes formaldehyde gas and chlorine dioxide gas decontamination.
Contact us today, and we will help you determine which decontamination method is best suited to your lab.
Formaldehyde Gas Decontamination
As an NSF and NIH approved method, SEPS will eliminate contamination using formaldehyde gas as validated with biological indicators.
Our trained technicians use this method safely and with minimal impact on materials in area.
Using formaldehyde gas decontamination method will ensure agent neutralization.
Using our expertise, SEPS will not require lab personnel to leave the lab area.
Chlorine Dioxide Decontamination
Chlorine dioxide has become the decontamination method of choice by most laboratories in the US.
Validated by NSF, this method is designed to decontaminate biological safety cabinets. Additionally, it is used as an all purpose agent neutralizer.
Chlorine Dioxide is a popular method, due to its efficiency and short downtime.
Equipment Decontamination Checklist: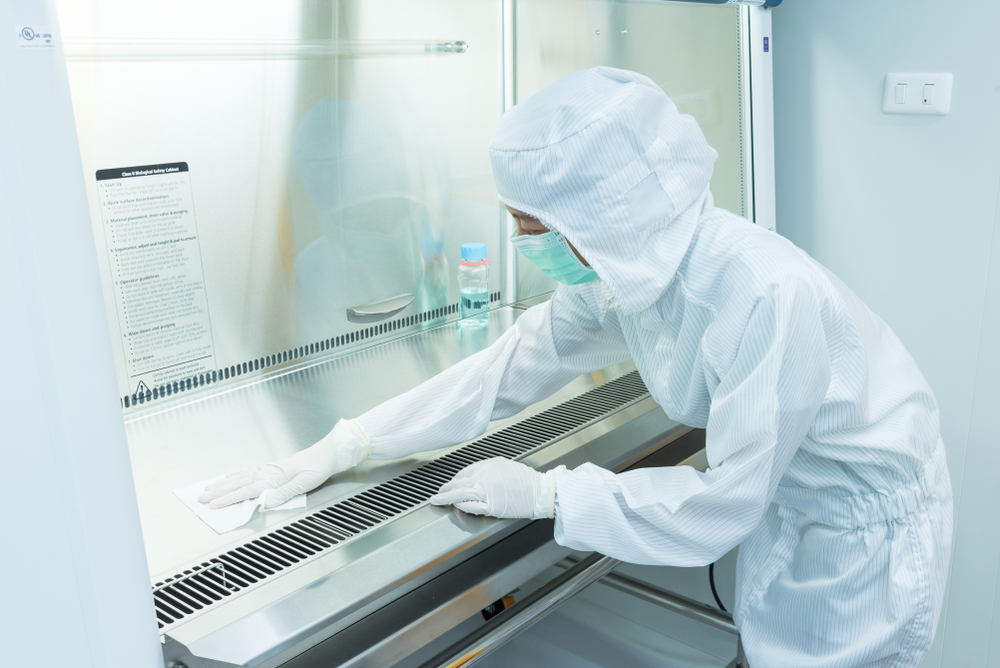 Biosafety Cabinets
Incubators
Ovens
Centrifuges
Water Baths
Refrigerators & Freezers
Balances & Scales
Chemical Storage Cabinets
Colorimeters
Desiccators
…and all other laboratory equipment